"The more I look at the Universe, the more I'm convinced there is no God" Astrophysicist Neil DeGrasse Tyson
"The fool hath said in his heart There is no God. They are corrupt, they have done abominable works, there is none that doeth good" Ps 14:1 Constellations named in 3000 year old scripture remain the same today negating any talk of the Big Bang. The Sun and Moon in a ratio of 1/400 in both size and distance providing the necessary conditions for telling time and predicting both lunar and solar eclipses Hydrologic Cycle continuously cleanses and circulates Water and regulates Temperature necessary for all life. Photosynthesis provides an equal balance for Plants and Animals to exist. Thermohaline Conveyor circulates equatorial warmth to otherwise frozen parts of the world Magnetic Field protects everything living from deadly radiation and supplying continuos unlimited energy. Stability through rotation about its axis. Size just right to provide a stable atmosphere and 1 G acceleration. Proximity to the Sun to provide a livable temperature. Atmosphere guards against deadly incoming meteorites. Plate Tectonics and Carbon Cycle change Silicate to Carbonate (Weathering, Sedimentation) and back (Magmatism, Volcanism, Metamorphism) providing a Global Temperature balance.

Darwin (Erasmus and Charles) said our ancestors were mutating Fish and Monkeys; Evolution theory requires a diverse gene pool, yet Charles married and fathered 10 children with his 1st Cousin. A simple time lapse photograph proves Earth is the center of the visible stars.
Stars rotate around Earth's Axis hardly indicative of the Big Bang and Solar System
Jesuit Idiotic Table of Elements based on the Big Bang
Plastic Camera Film melts at 165F; the Sunlit side of the Moon is 350F


PT Scientists (Part Time) to land a Module + 2 Rovers aboard a Space X "Falcon 9" rocket on the Moon in 2018 to track down Freemason Gene Cernan's Rover from Apollo 17.

Alrighty then! Here is a video of Gene Cernan on stage disconecting his space suit cable (first scene at 16 sec) providing the illusion of reduced Gravity (also a myth)

www.youtube.com/watch

Here are a few NASA engineers admitting no living thing can survive the Van Allen Radiation Belts surrounding Earth
NASA Orion Engineer Kelly Smith admitting nobody has solved the problem of traveling thruugh the "Deadly Radiation" in the Van Allen Radiation Belts. www.youtube.com/watch
Oops, someone without a Space Suit was reflected in Gene Cernan's visor during the alleged Apollo 17 Mission. 22 Hours in a Spacesuit that must be pressurized with 100% O2 to 5 psi and regulate a 750F temperature (sunlight to shadow) differential in a vacuum. Neat trick.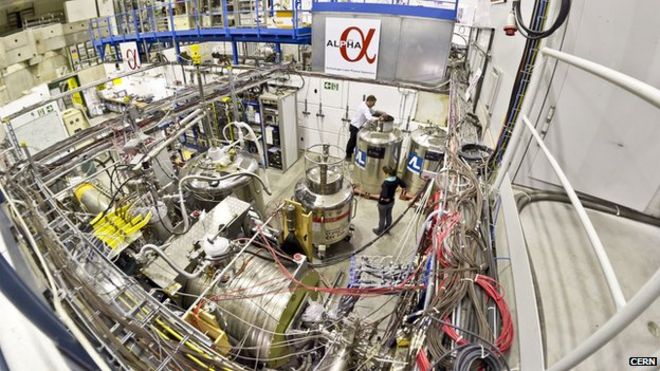 "Alpha" Anti-Matter (Dark Matter) and Anti-Gravity experiment at CERN. "God Particle" gives "Mass to Matter" and "Order to the Universe" Sounds like God eh? "I am the Alpha and the Omega"-Jesus Christ
Big Bang Theory is a Lie. Required Nuclear Fusion Energy rises as Elements produced from Hydrogen to Helium to Lithium and other elements further up the Periodic Table; the exact opposite of Big Bang Theory.
Anthropogenic Global Warming is a Lie Green Houses achieve CO2 levels of 1500PPM using CO2 Generators, a 3-5X improvement over current levels; Plants use the CO2 to produce Oxygen, the fuel source of human and animal life. Global Warming increases Evaporation; increasing the Hyrdologic Cycle (Rain) and all life on Earth. CH4 (Methane) oxidizes on contact with O2 to form Water Vapor which is lighter than Air and rises to the Saturation Level forming Opaque White Couds which reflect Infrared Light, the only source of Solar Heat. Global Warming is Bull Shit, a clever, crafty Lie to convince people to reduce CO2, killing Plants the producers of Oxygen and indeed all life on Earth. Earth has 2 primary mechanisms to correct Temperature: 1 Evaporation or Hydrologic Cycle and 2. Thermohaline Conveyor. 75% of the Earth's surface is covered by Water, most of it Salt (Haline) Water. Warming increases Evaporation; Water Vapor is lighter than surrounding Air, so it rises to the Saturation Level. Clouds form which are White and Opaque reflecting Light away from the Earth's surface. Red Light refracts to form Infrared which interacts with Water in the Atmosphere causing Heat Energy. More clouds, less heating, it's that simple.
The Thermohaline Conveyor works because Salt Water is heavier than Fresh Water. Salt Water also differs from Fresh Water in that Colder and or Saltier Water is denser; circulation occurs as denser water migrates toward less dense. Warming at the equator is offset by melting of Fresh Water glaciers nearer the poles. Heavier Salt Water dives under Fresh Water inhibiting the heat distribution at higher latitudes, both north and south. Again, Earth has a self correcting system to keep the temperature necessary for life just right.


CERN's GOLIATH
Magnet powered by
DAVID,
controlled by
CESAR
attempting to capture proof of the
Dark Photon
. Come on folks? Really? The
BaBar
Collaboration seeks proof of the Dark Photon and Dark Matter by Annihilation or Visible and Dark Matter. BaBar is a mythical Indian animal like a Leopard that is greater than a Tiger or Lion; Any guesses? Satan perhaps? CERN calls it the
Guage Boson "A"
; Jesus is Alpha and the Lion of Judah. Satan was defeated long ago.